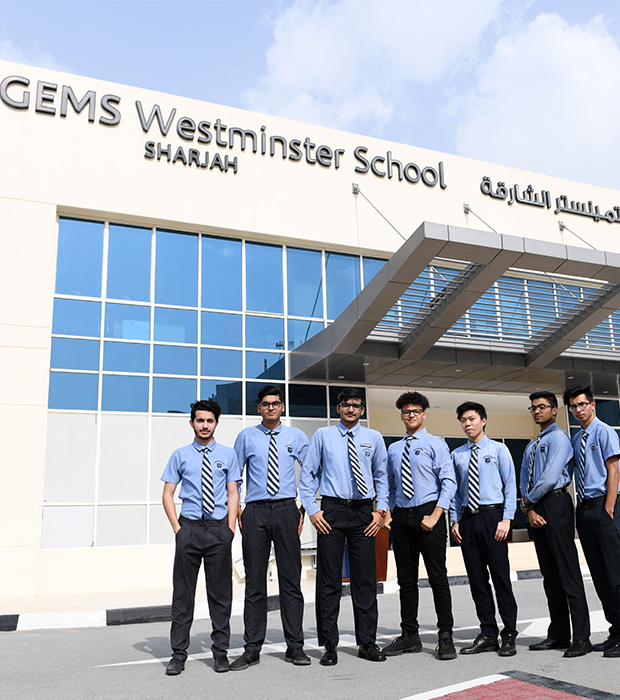 Our School
The GEMS Westminster School, Sharjah, an international school, is based upon the highly successful Westminster School in Dubai. As a result of its success and excellent reputation it is being replicated in other parts of the world, and in Sharjah, UAE. The GEMS Westminster School, Sharjah follows the internationally recognised British Curriculum and prepare its students to take the International General Certificate of Secondary Education (IGCSE), Advanced Subsidiary (AS) Level and A Level Examinations of the Universities of Cambridge and London (UK).
What can the GEMS Westminster School in Sharjah offer Your Child?
The answer is a number of benefits which includes:
Internationally recognized National Curriculum for England.
Child-centered programmes.
Value-based education.
A custom built campus.
Extensive extra-curricular program to develop personality and character.
Dedicated staff.
A friendly and happy atmosphere.
To register your child, please fill in our online registration form by clicking the link below.
https://www.gemswestminsterschool-sharjah.com/admissions/enrol-online/